About Saliba Construction Company
Saliba Construction Co. was founded in 1947 by JD and HD Saliba. The Company started in residential construction until 1956 when JD and his son Richard began as general contractors by building their first commercial project, a new church building for Lafayette Street Methodist Church.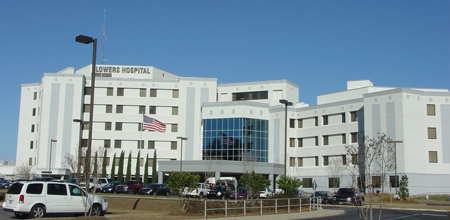 In 1968 they began over a forty year relationship with Flowers Hospital , at which time the Company began performing all of the hospital construction for Flowers. Over the years the Company has performed as both a general contractor and construction manager for the various owners of the Hospital.
In 1986 Richard J. Saliba joined the Company making it a third generation general contracting firm. In 1992 the Company began operations in the Atlanta market with a strong presence in the school construction market. The Company currently holds a general contractor license in Alabama, Georgia, Florida, and South Carolina.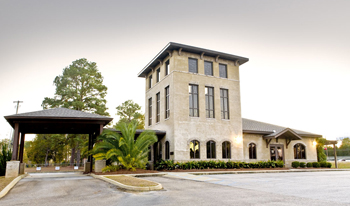 Over the years the Company developed its services to include not only hospital, church, and school construction. Banks, office buildings, nursing homes, and some industrial construction have also become an integral part of our portfolio. Although the scope of construction and project size has increased, the Company still provides close personal contact with their clients, maintaining our core principles.
As well as commercial construction and construction management the Company has design-build capabilities through several key contacts with various architectural and engineering firms.
We provide preconstruction budgets for financing based on historical data. We also provide GMP budgets based on schematic drawings, design development drawings, and final design drawings. We have found that schematic budgets done first, and followed through to the end, helps keep our clients construction projects within the overall GMP.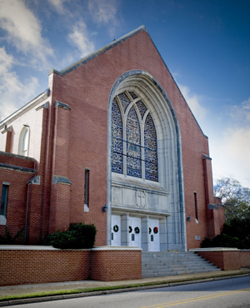 The Company recently received a LEED Green Certification for an office building constructed for one of its Atlanta based architectural firms.
The Company is well recognized in the general contracting industry. The Company is a member of the Associated General Contractors of America, and won a national safety award in 2001. Richard J. Saliba was the State AGC President for the Alabama Chapter in 1998, and currently serves as a trustee on Alabama's workmens comp self surance fund. The Company has won two Build Georgia Awards, a Build Alabama Award, as well as the Alabama AGC's annual safety award three times in the past ten years. The Company was featured on the cover of the US developers Journal (winter edition of 2009).
The Company strives to make each client a lifelong client. We feel that a reputation has to be earned, and that through fairness and the ethical treatment of each client, subcontractor, and employee that we can keep our reputation untarnished in the construction industry.