Hospitals & Nursing Homes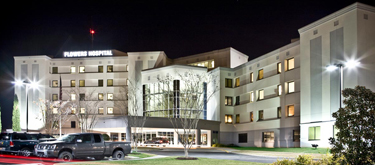 Saliba Construction Co., Inc. began performing hospital construction in 1968 for Flowers Hospital in Dothan, AL. Flowers Hospital remains a client until this day, giving the Company over a forty year relationship with four different owners.
The Company currently provides general contracting services, construction management services, and preconstruction budgets for Flowers Hospital and Southeast Alabama Medical Center. Saliba can quickly provide these clients various construction budgets needed for their annual master planning normally within two weeks.
Hospital construction is some of the most highly specialized construction in the construction industry. The Company built or renovated Flowers Hospital, Southeast Alabama Medical Center, Enterprise Medical Center, Jackson County Florida Hospital, and Donalsonville Hospital in Georgia.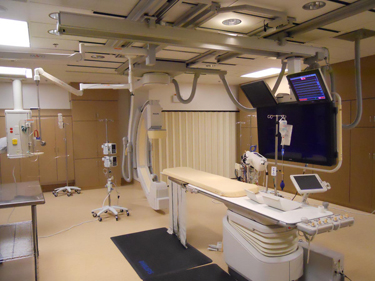 Hospital construction involves extensive measures for protecting the existing clientele of the hospital, infection control, and clean room work. All construction is specialized and changes constantly as new technology evolves for the specialized equipment used by the hospitals in their various departments.
The Company has constructed over 500,000 square feet at the current location of Flowers Hospital, and has added on or renovated over 100,000 square feet at Southeast Alabama Medical Center.
In addition to normal bed space in the form of patient towers the Company has built some of the most high-tech facilities anywhere including:
Anesthesia Recovery/PACU Units
Behavioral Medical Units
Central Sterile
Clean Air Bio Surgical Rooms
Critical Care Units For Pulmonary And Cardiac Patients
CT Scan Units
Cystology Rooms
Educational Suites
Emergency Rooms
Gastroenterology Facilities
Heart Catheterization
Labor, Delivery & Postpartum Suites
Labs
Linear Accelerators
Main Laboratories
Medical Gas Parks
MRI
Orthopedic Facilities
Outpatient Surgery Suites
Pediatric Facilities
Physical Therapy Facilities
Power And Generator Plants
Professional & Administrative Office Space
Prosthetic Departments
Surgical Suites
Urological Facilities
Vascular Labs
Women's Centers
Wound Care
The Company also constructs clean room facilities such as those for CIBA Vision Corporation. For CIBA Vision, all work was performed inside an existing facility while contact lens manufacturing was in progress. The Company is known for its innovative methods that solve problems and get the job done!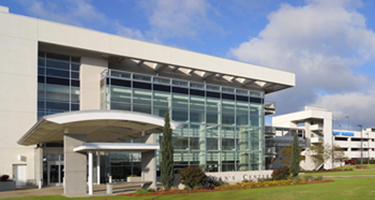 The Company constructed Westside Terrace Nursing Home to serve as swing bed space for the hospital. After initial construction the Nursing Home was converted to a traditional Nursing Home, and the size of that facility was almost doubled while maintaining normal operations within the existing Nursing Home.
The Company has also built assisted living facilities and occupied bed units at Wesley Manor Nursing Home for the Methodist Church. A major renovation of the old Enterprise Medical Center was used to convert the old Medical Center to a new nursing home and assisted living beds.
All of the hospital and nursing home construction is built to the exacting specifications and requirements of the various State Departments of Public Health. Code requirements and inspections are stringent; requiring various inspector approvals before a permit can be obtained for owner occupancy. Normally the Company completes turnover of construction to the owner within a few days of each inspection, and it is not uncommon that the facility is ready for occupancy the day of inspection.