Schools & Municipal Buildings
Saliba Construction Co., Inc. has been building schools for almost as long as we have been in commercial construction. We have built all types of school construction, and schools from elementary to college.

The Company built Troy State University's new campus in Dothan in 1989. This consisted of two multi story towers associated with an extensive site package. The project was built on a tight time schedule with heavy liquidated damages provisions in the contract. We finished construction ahead of schedule, in spite of an extraordinary number of rain days.
Twin Rivers School was recently awarded a Build Georgia Award. This was a prototype school construction utilizing precast panels in lieu of traditional masonry load bearing walls. We finished the project 3 months ahead of time giving the school plenty of time over the summer to set up for fall classes. This type of school construction came in cheaper than traditional construction, and was much faster. This inovation has set the example for more schools to incorporate the precast design concept.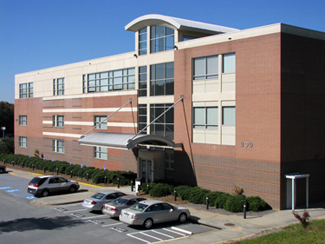 The Company has constructed a parking deck for the University of Georgia, along with the relocation and expansion of River Road on campus. We have built various municipal and government buildings including public libraries, fire stations, fueling complexes, a county fair complex for The National Peanut Festival, senior citizens activity buildings, and several buildings for USDA.
The Company was the general contractor for a new courthouse for Coffee County, Alabama. This project consisted of tearing down the existing courthouse, performing a massive cut and fill operation for a new basement, and constructing the new building while keeping the County offices operational with employees located in ancillary buildings around the site. We had to keep shuffling departments around as we came to an area of the site which required demolition for portions of the new courthouse and parking lots. We endured over sixty inches of rain in five months, a direct hit by a tornado which damaged one third of the roof trusses, and a mechanical subcontractor going bankrupt half way through the project. In spite of it all, construction finished on time and within budget.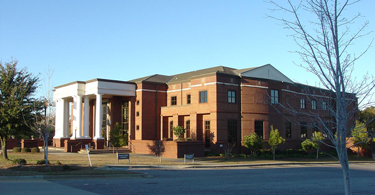 The Company has constructed several schools for Gwinnett County, Forsyth County, Newton County, and Barrow County. Several of these school construction projects require construction to take place while the existing school remains operational. We have had to replace infrastructure through the center of some of these campuses while students are continuing to navigate the campus. We have never had an accident, or injury, through this complicated construction process to any students, faculty members, or workers.